Our Service, Your Benefit
Our prefabricated and printed sequential and round bundles allow you to wire your control cabinets error-free, without strand waste, and up to 80% faster.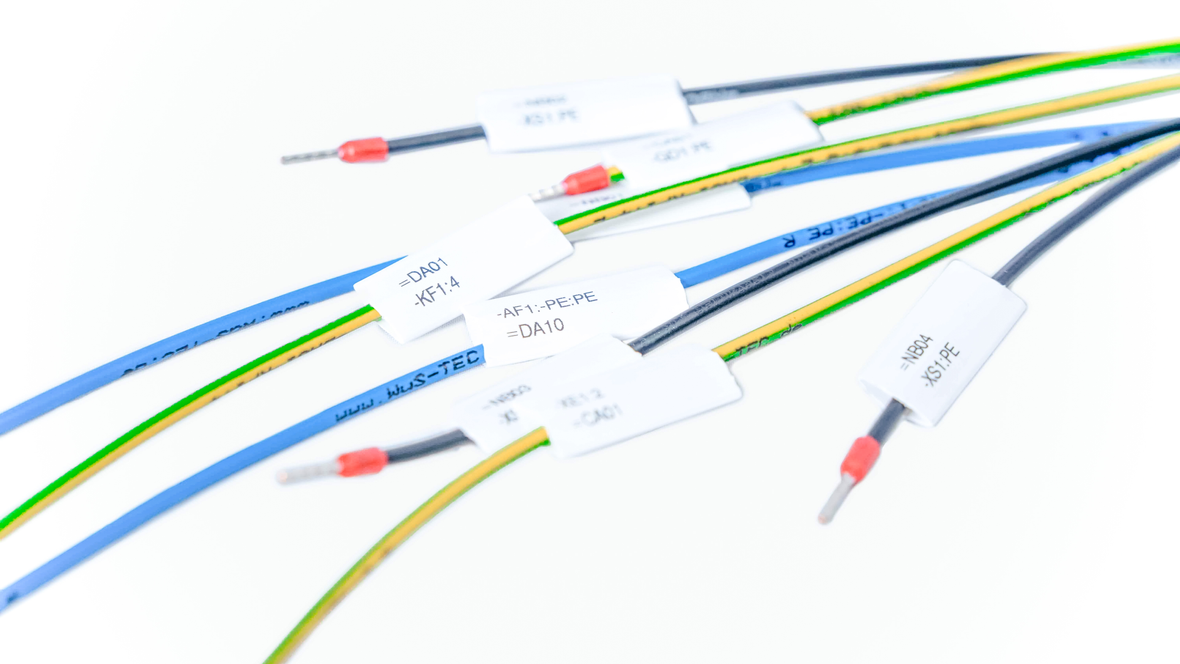 Thanks to our labeled insulated conductors with start and end connections, it is possible to wire a control cabinet without having to read the wiring diagram.
Tedious wiring diagram reading with numerous sources of error is a thing of the past, as the start and end points are clearly printed on each core. Precut strands reduce waste to zero – and installation-ready assembly means that tools are no longer required.
Labeling via Ink-Jet Printing

All cables receive the appropriate wiring information or individual wire labels. Even the smallest cable quantities are printed continuously.


Bundling: Sorted Round and Sequential Bundles

The strand sets are presorted via automated bundling with our bundling software. This eliminates the need for time-consuming searches for components in the control cabinet.

Ultrasonic Compaction

Cables compacted by ultrasonic welding ensure lower temperatures in the control cabinet due to significantly lower contact resistances.

Fully Automated Wire Assembly

Cutting to length, stripping, and crimping is carried out on one of our numerous Komax wire processing machines. Maximum quality is guaranteed through full automation.
---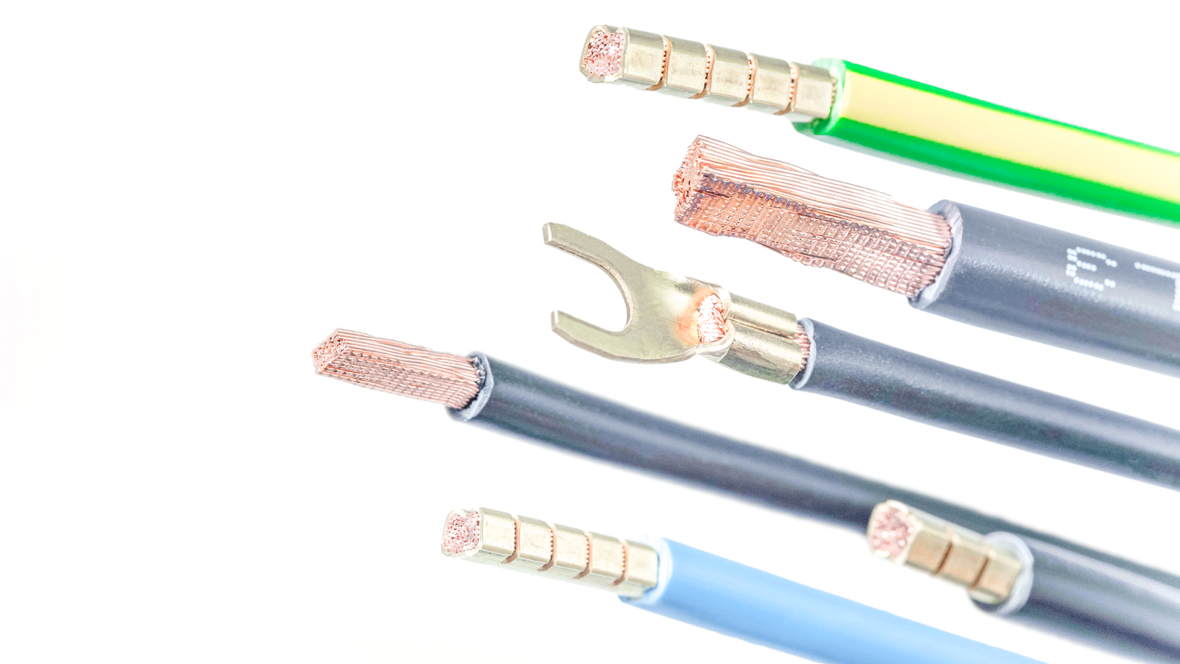 Whether meter strands or wiring bridges, we are professionals in insulated conductor assembly.
We offer high-quality wiring bridges and meter strands for distribution board construction. These products are used in a wide range of projects, such as electric mobility, construction site power distributors, or building technology, from residential homes to large-scale industrial buildings. They are also used for the installation and retrofitting of photovoltaic systems and heat pumps.
Catalog Goods for the Low-Voltage Range

Our catalog goods include specialized products for distribution board construction, offered by renowned OEM companies that focus on the production and distribution of essential components for electrical installations. High variety with short delivery times guaranteed!
Custom Solutions on Request

In addition to established solutions for connection technology, we also supply tailor-made products for special requirements. As specialists in wire assembly, we stand for professional implementation and top quality in custom wire processing.
---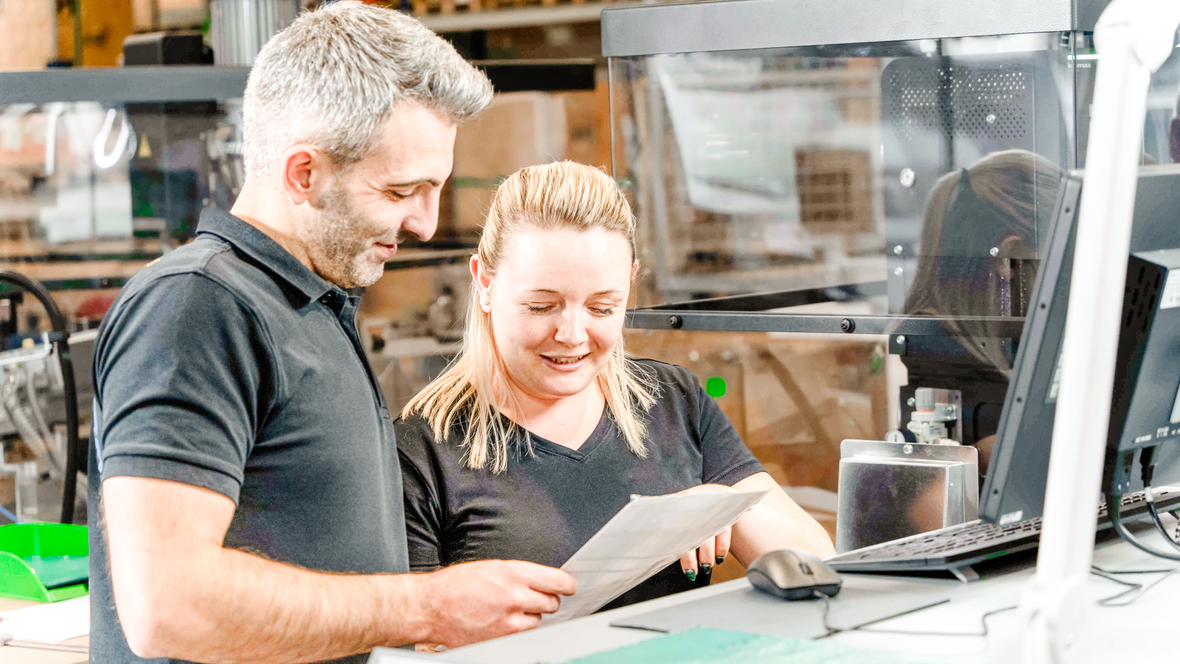 Whether manual techniques or fully automated processes – with us you always have a competent partner in all matters of strand assembly.
The question of how companies in switchgear manufacturing can efficiently design the wiring of individual components is becoming increasingly important for the success of the company. More than 25 years ago, we faced this challenge and have since helped many companies increase their efficiency. Thanks to our expertise as a professional partner for fully automatic wire assembly, you can also effectively cut costs and increase production capacity.
We always have our finger on the pulse of time

Our focus on digitization means we always have our finger on the pulse. By using the latest cloud technologies, we ensure seamless connectivity and offer maximum transparency in all processes.

This also enables us to proactively respond to our customers' dynamic demands.
Cost Transparency

In today's fast-paced business world, prompt cost estimating is a necessity. With our cloud-based solution, we offer you a platform that enables fast cost calculation.

Cloud technology allows you to access the information you need at any time and make informed decisions in real time.
---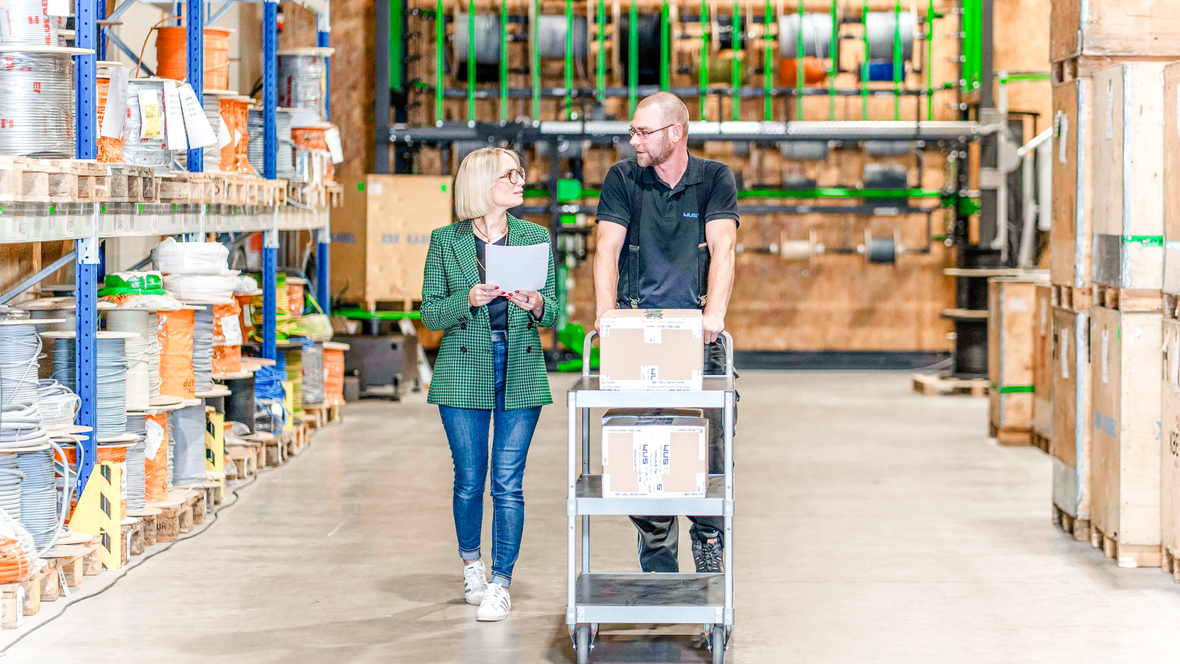 Our extensive material warehouse includes a wide range of products for all requirements in strand assembly.
Whether harmonized, multi-standard, short-circuit-proof, or halogen-free wires – our extensive warehouse offers a wide range of products. With a variety of cross sections from 0.5 to 240 mm², we guarantee just-in-time delivery to meet all specific requirements and drive your projects forward without delay.
Minimized Copper Risk

Copper is a costly material and its prices can fluctuate significantly. Thanks to our large warehouse, we guarantee fast delivery at the current copper price. This protects you from price fluctuations between order and delivery.
A Reliable Stock

We constantly check our strategies and measures to ensure that our warehouse is always filled with the relevant wires and terminals as required. In this way, we can avoid supply bottlenecks.
Planning Reliability

With our well-stocked warehouse, we can react quickly to market fluctuations without any delays in production or delivery. Orders are fulfilled just in time, enabling our customers to plan their business processes efficiently and effectively.
Compliance and ESG Practices

To ensure compliance in supply chains, we rely on ESG-compliant practices and evidence of sustainable and ethical business strategies is laid out in our Code of Conduct.
---